Mental healthcare startup Lissun raises $1.3 M for technology development
Lissun is present in over 40 cities and has more than 150 partnerships in the healthcare & education ecosystem to offer its products and services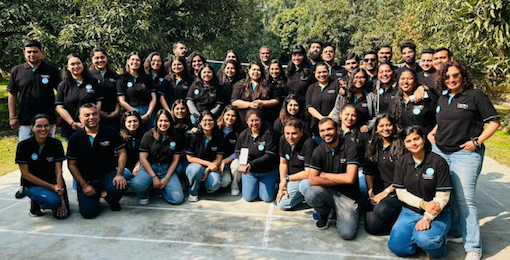 Lissun, a Gurugram-based mental health platform, has raised $1.3 million in a seed round led by Inflection Point Ventures (IPV) & Rainmatter Capital (Zerodha Group). The round also saw participation from Existing investors IvyCap ventures, WFC, Growx ventures and a few other marquee angel investors. Lissun has raised over $2.3 million to date in funding.
The funds will be strategically allocated to enhance their technology and product offerings further, expand their services, and cultivate meaningful partnerships with healthcare institutions and other organisations.
Lissun is revolutioniing mental healthcare through a holistic approach encompassing Awareness, Acceptance, Anonymity, Access, Affordability, and Assurance. Employing an innovative B2H2C (Business to Healthcare to Consumer) strategy, the company collaborates with healthcare institutions to effectively address high-stress use cases across domains such as infertility, rehabilitation, nephrology, oncology, and more. This unique approach extends to the education sector, aligning with Lissun's mission to make mental health solutions accessible and affordable to a broader demographic. The platform's impressive outreach is further demonstrated by its 150+ partnerships with leading industry players in healthcare and education.
To further bolster their offering portfolio, the startup recently introduced a comprehensive Children's Mental and Behavioral Health initiative, branded as 'Sunshine by LISSUN,' a network of full-stack centres dedicated to assisting children facing developmental or behavioural challenges.
Published on : 05th September, 2023