Complex pancreatic cancer surgery performed laparoscopically, KIMS hospital Kondapur doctors achieve rare feet.
KIMS Hospital Kondapur doctors perform groundbreaking laparoscopic surgery for pancreatic cancer treatment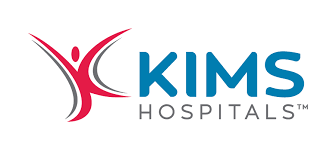 Image Source : Wikipedia
Cancer surgeries especially pancreatic and liver cancers are too complex and technically challenging. So, most of the surgeries are done by open procedures with large open wounds. But with the advent of technology and combined with skills these procedures can be performed laparoscopically too. A cancer patient from Khammam district was relieved by KIMS Kondapur doctors by performing laparoscopic surgery. Senior consultant surgical gastroenterologist Dr. Ch. Naveen Kumar, and consultant surgical gastroenterologist Dr. Madhulika explain the details thereof.
"A 49-year-old patient from Khammam district went to several hospitals with prime complaints of jaundice and weight loss. At last, he came to KIMS hospital Kondapur. He was tested for his problems, and diagnosed as having pancreatic cancer. He was done a laparoscopic surgery known as the Whipple's procedure. The incision is very small in comparison with the open procedure in laparoscopic surgeries. So, wound healing will be faster. Less pain and fast recovery are the additional advantages. So, we have chosen this method for brighter chances of successful surgery. The surgery took 6 hours. The patient recovered quickly, and was discharged within one week."
The Whipple'ss procedure is a complex operation that requires the removal of the head of the pancreas first part of the small intestine, the Duodenum gallbladder, and the bile duct. This procedure is used to treat tumors and other disorders of the pancreas, duodenum, and bile duct. Due to its technical complexity, and skill required, the Whipple's's procedure is performed laparoscopically in very few centers in Hyderabad.
Dr. Naveen Kumar is a specialist in minimally invasive GI and Onco surgeries. He emphasizes the benefits of laparoscopic surgeries. Patients' recovery to normalcy, less pain, and almost no complications post-surgery are the advantages of this method. Especially, cancer patients need to go for treatment like chemotherapy post-surgery, as early as possible. In such cases, this method is more convenient, he said. Better quality of life compared to open procedures is also assured in these surgeries.
Published on : 24th April, 2023