ZAGENO Secures $33M Funding to Revolutionize Life Science Research Procurement
ZAGENO Empowers Life Science Research with Unparalleled Efficiency and Cost Savings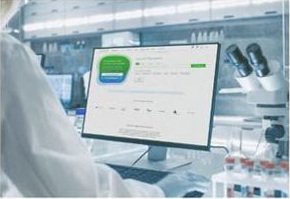 ZAGENO, the leading online marketplace for life science research products, announces the completion of a $33 million funding round. General Catalyst, the largest public pension fund in the United States, Grazia Equity, OakRidge Management Group, and a German investment house led this round, joined by existing investors Capnamic Ventures and HighSage Ventures. ZAGENO is a marketplace for life science research products. By revolutionizing how scientists discover, procure, and manage life science research products, ZAGENO supports researchers pursuing breakthroughs that improve our lives. With an extensive catalog, advanced search functionality, transparent pricing, and dedicated customer support, ZAGENO simplifies the research workflow and enables scientists to focus on groundbreaking discoveries. ZAGENO is a global company with offices in Cambridge, San Francisco, Berlin, and Bangalore.
This funding propels ZAGENO's expansion in the United States and Europe, significantly enhancing the accessibility and affordability of life science research products. ZAGENO simplifies product discovery, experiment planning, and seamless purchasing from thousands of suppliers. The marketplace revolutionizes the scientific workflow, saving time and product costs. With a wide selection of quality products and verified suppliers, scientists benefit from competitive pricing fostered by the marketplace's transparency and supplier choice.

"We're thrilled to welcome new investors, including one of America's most powerful shareholder bodies and global leader in the investment industry and a prominent German investment house, while enjoying continued support from General Catalyst and existing investors," said Florian Wegener, CEO of ZAGENO. "This funding empowers scientists to focus on scientific value creation."

ZAGENO's online marketplace offers a vast selection of products and services, including laboratory equipment, consumables, chemicals, antibodies, and customized solutions. By providing scientists access to a network of verified suppliers, the ZAGENO platform enables informed purchasing decisions.

"ZAGENO is transforming the scientific research industry with its groundbreaking platform," said Larry Bohn, Managing Partner at General Catalyst. "We proudly support their journey."

"With this funding, ZAGENO is positioned to deliver even greater value to scientists worldwide," emphasized Joe von Rickenbach, Chairman of the Board of ZAGENO. "Their innovative platform drives unmatched efficiency and cost savings."ZAGENO is primed for rapid growth and pioneering innovation in the scientific research industry with this new funding.
Published on : 26th May, 2023